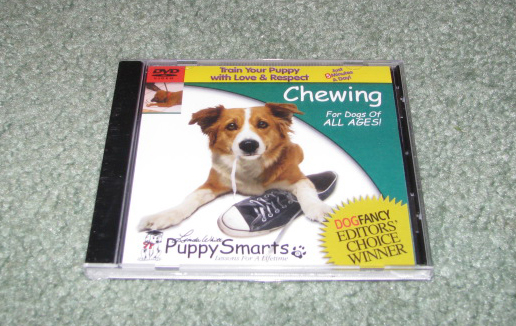 Stop dog chewing dvd video.
These excellent dog and puppy chewing videos can save you sanity and your furniture.
This educational video can teach your puppy to be that sweet pet that doesn't chew your shoes when your not looking.
Train your dog with these easy to implement training techniques to chew the proper toys.
Learn with Linda White who has been a trainer for 27 years and Puppy Smarts lessons.
This video is for dogs of all ages. The methods are easy and gentle for that sweet little puppy of yours.
$9.99