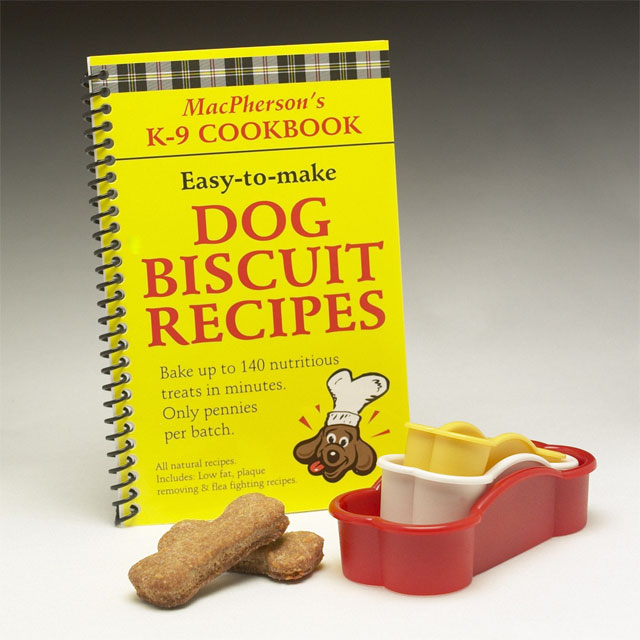 The kit contains a 48 page spiral bound cookbook containing 18 all natural recipes to bake dog biscuits in just minutes, and three sizes of dishwasher-safe cutters. The recipes include extra healthy Plaque Buster Biscuits, Flea Fighter Fingers, Fido's Low Fat Biscuits, and recipes for dogs that have difficulty chewing.
Make your own tasty treat for your dog or puppy!
Discos flying dog treats dance through the air giving you and your dog tons of snacking fun. Discos are best when used with the SnackShotz Treat Launcher, also available. 1.7oz
Dogs love the taste of Discos!
100% Edible and Digestible
Cleans Teeth, Freshens Breath
Reduces Tartar and Plaque.
SnackShotz is the new disc launcher, created specifically to launch dog treats!
Includes 30 piece Assorted Flavor Discos Flying Dog Treats!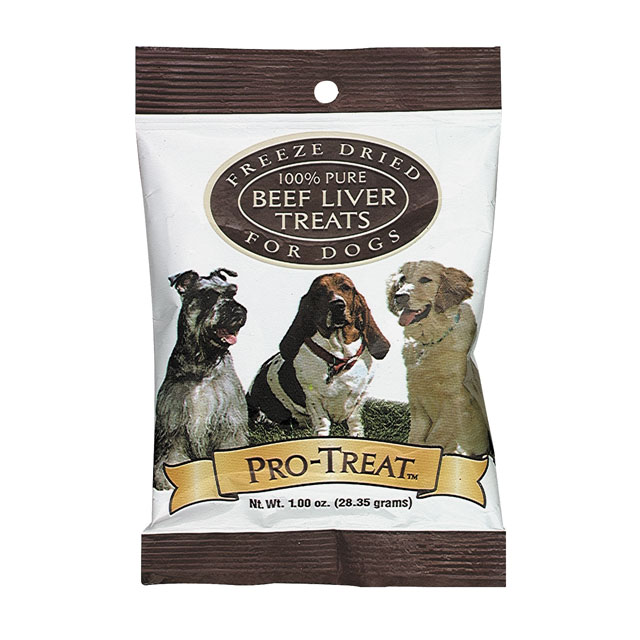 Gimborn's Pro-Treat maintains the aroma, full-flavor, and nutritional value of raw beef liver. Conveniently cubed into Reward Size Treats, Pro-Treat is an excellent obedience and training tool for your dog or puppy.
Rich in protein. 1 oz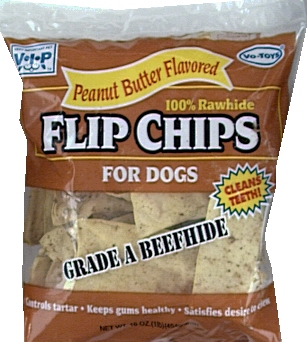 Flip Chips made of 100% rawhide. Clean teeth and keep heathy gums. Dogs love them. 16 oz
Price $7.99
Peanut Butter Flavor
Beef Flavor
Cheese Flavor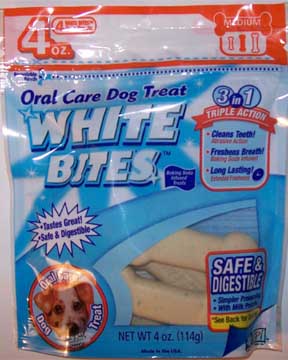 White Bite, Oral Care Dog Treat
3 in 1 - Cleans Teeth, Freshens Breath, Long Lasting Freshness.
Baking Soda Infused Treats
Taste Great!
4 oz
$4.49
Help your dog or puppy have a bright smile!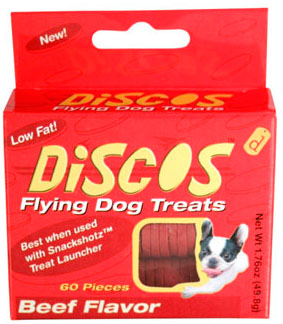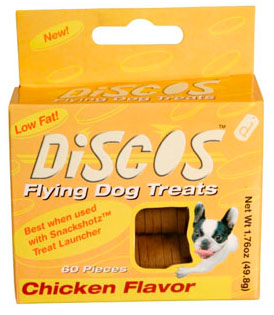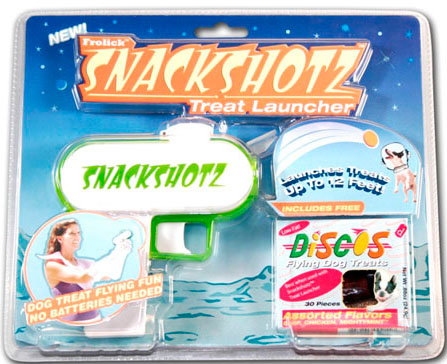 Shipping:
Continental U.S. only
Shipping is $6.00 for orders up to $50.
For orders $50-$100 shipping is $9.00 total.
Orders of over $100 the shipping is

Free

.
Be sure to check out our dog and puppy vitamins in the supplements section for a strong and healthy puppy!
Puppy Treats and Snacks.