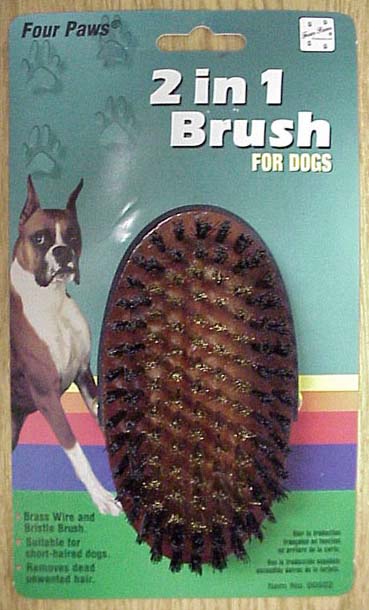 Four Paws 2 in 1 Brush for Dogs
This round oval brush has been made with brass wire bristles in the center of the brush and surrounded by nylon bristles to rid all unwanted dead hair and ensure your dog a healthy, lustrous coat.
Brass wire and bristle brush
Suitable for short-haired dogs
Removes dead unwanted hair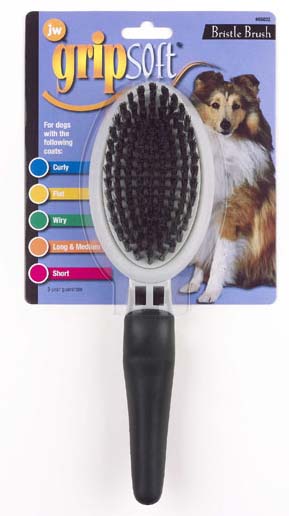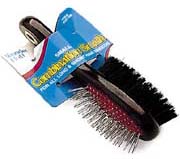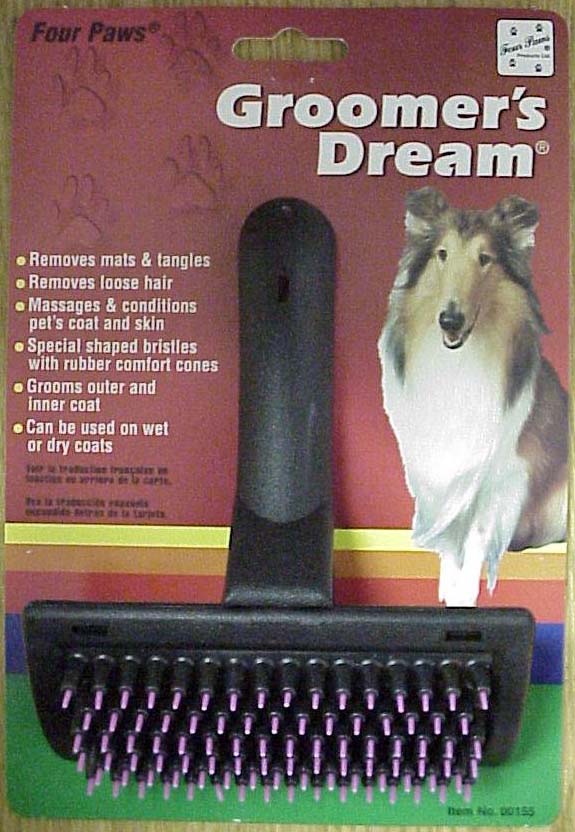 COMB EXTRA FINE FOR FLEA REMOVAL
$7.99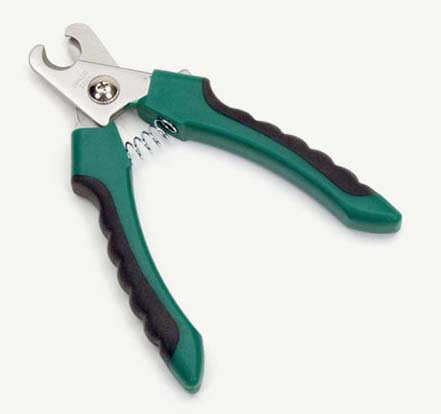 SAFARI PRO NAIL TRIMMER LG
Safari Pet Nail File
$4.99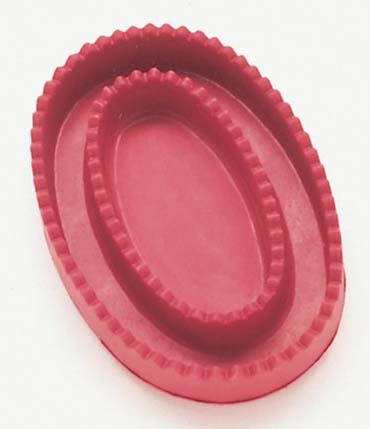 Safari Rubber Curry Dog Brush
Shipping:
Continental U.S. only
Shipping is $6.00 for orders up to $50.
For orders $50-$100 shipping is $9.00 total.
Orders of over $100 the shipping is

Free

.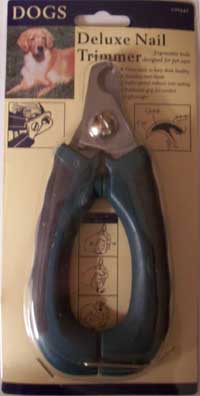 Deluxe Nail Trimmer
$6.99

Shedding Blade
Removes loose hair and maintains a healthy coat.
Stanless Steel blade.
Rubberized grip for comfort.
2 Tools in one hand can be used open or closed position.
Helps remove excess water from bathing.
$6.99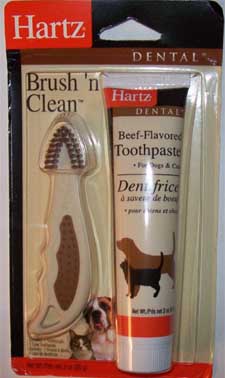 Brush' n Clean Dental kit.
Comes with Brush and Beef-Flavored Toothpaste. 3oz
Brushing helpos remove tarter, plaque and food debris.
FLUORIDE FREE!
Specially Designed Tootbrush for Comfort and Easy Brushing.
$4.99
Be sure to check out our dog and puppy vitamins in the supplements section for a strong and healthy puppy. Some even help with shedding!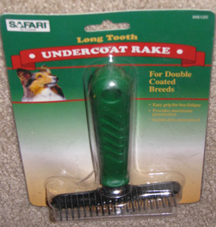 Long tooth undercoat dog rake especially good for double coated breeds.
$7.99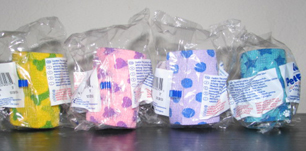 Petflex flexible cohesive dog bandages. 3"
$3.99