Shipping:

Continental U.S. only


Shipping is $6.00 for orders up to $50.
For orders $50-$100 shipping is $9.00 total.
Orders of over $100 the shipping is

Free

.

PAPAYA STAIN AND ODOR REMOVER 32 OZ
$7.99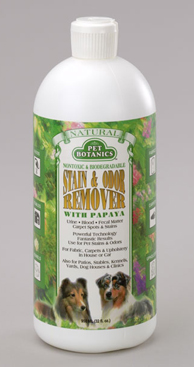 FRESH N CLEAN
Solid Pet Odor Deodorizer
6.0 oz.
Deodorizes smelly pet odors from the air as it evaporates.
Solid composition - no tipping or spilling issues.
Safe around pets.
Lasts up to 3 months when used as directed.
Effectively controls 150-250 square foot area.
Is particularly suited for litter box and dog bed odor.
Also works well against tobacco, sewer, skunk and many household odors.
Tastefully decorated container is unobtrusive in any room of the house.

$4.99
Be sure to check out our dog and puppy vitamins in the supplements section for a strong and healthy puppy!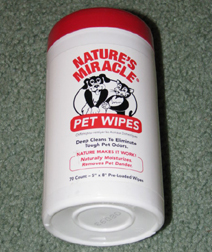 Nature's Miracle Pet Wipes
Deep clean and eliminate tough pet odors.
70 individual wipes.
Wipes are 5"x8"
Naturally moisturizes and removes pet dander.
$7.99

Four Paws Dog Cologne Spray 3 oz.
$7.99