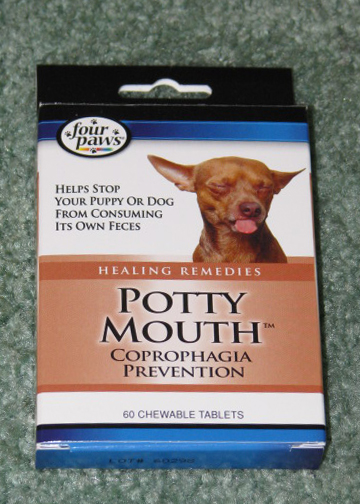 Potty Mouth helps your dog or puppy stop from eating his own feces. Potty mouth helps prevent coprophagia. Box contains 60 chewable tablets. Four Paws Product.
Ingredients: Brewers Yeast, Cayenne, Biotin, Vitamin B1, Vitamin B2, Vitamin B6, Niaciamide, Iron and Copper.
Directions: Feed your dog or puppy one tablet for every 10 lbs of body weight every day for 2 weeks. If problem continues double the dosage for two more weeks. As a preventative treatment continue to feed the dog one tablet a day.
$8.95