Nylon and adjustable hip looking red, pink, black and yellow dog collar and leash, each sold seperately. This cute and fun collar is adjustable to the sizes shown below. It is a quality nylon collar made by BMB Pet and is called Metrocity.
The collar is red, pink, yellow and black as shown and is adjustable.
Three sizes are available.
Small is 3/8" wide and 8-14" long.
Small - $6.99
Medium is 5/8" wide and 14-20" long.
Medium - $7.99
Large is 1" wide and 15-26" long.
Large - 8.99
Matching Metrocity dog leash as shown 5/8" wide and 5 feet long. (one size)
Dog Leash $9.99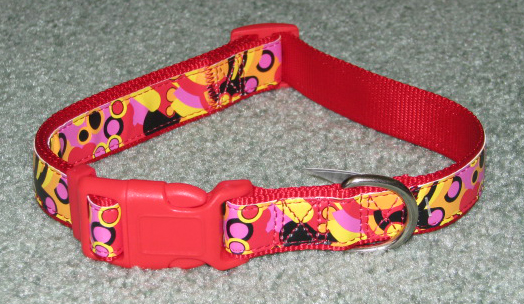 Photo of Metrocity collar showing the red, pink yellow and black colloars.

Close up of pattern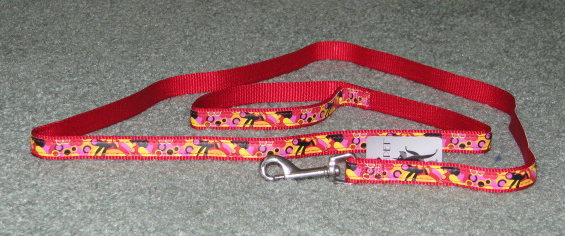 Metrocity Leash