Elegant Park Avenue Dog Collar and Leash.
This fashion collar and leash comes in black and white as shown. Made by BMB Pet.
Tuff and easy to use plastic latch.
Collar is made of quality durable nylon.
This elegant fashion collar is available in adjustable
small(3/8" x 8-14"), adjustable medium (5/8" x 14-20"), and adjustable large(1" x 15-26").
Collars Prices are
Small $6.99
Medium $7.99
Large $8.99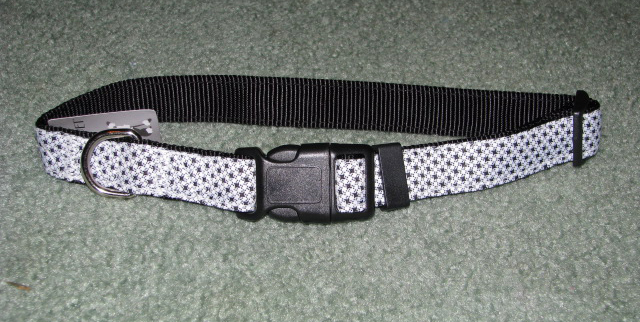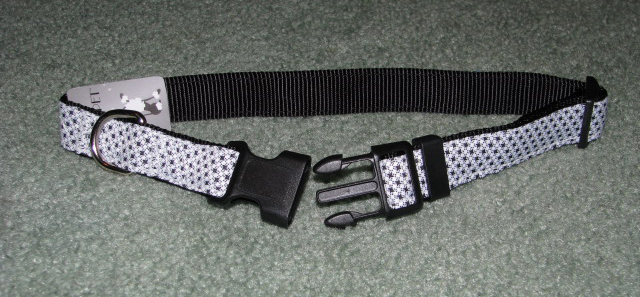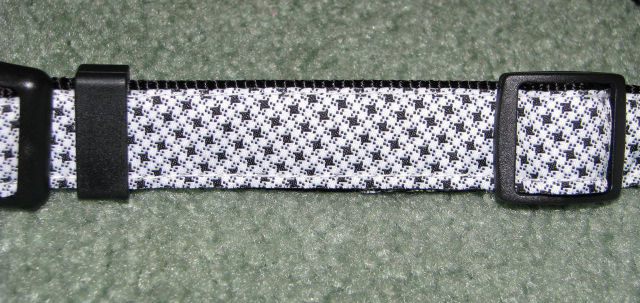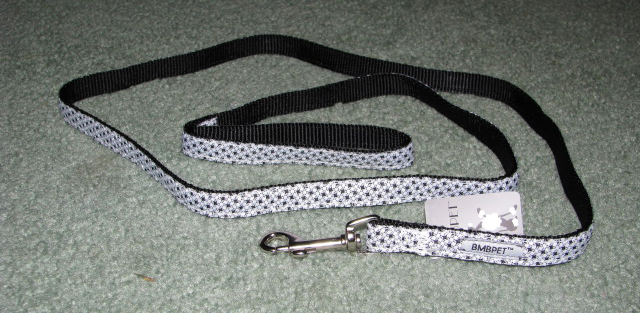 Matching Park Avenue Dog Leash.
Leash is 5/8" x 5'
$9.99