Dog Collars and Dog Leashes Continued Page 2
Purple and Black Argyle Dog Collar. It is a very cute and preppy diamond pattern collar and or leash for your pet.
The collar is adjustable and made with a stong and easy plastic modern locking clip.
Collar Size

Small $6.99
Medium $7.99
Large $8.99
Matching Black and Purple Argyle Diamond Pattern Leash.
$9.99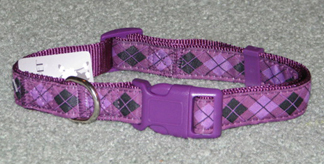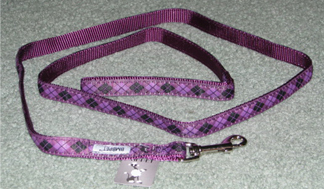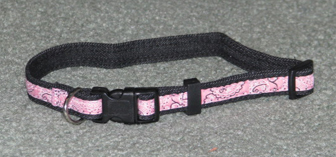 Beautiful Pink Country Girl Collar with Dark Blue Denim Trim and Tuff Durable Clasp.
Small $3.99
Medium $4.99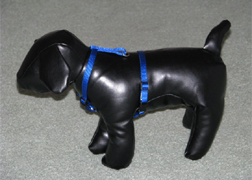 Blue adjustable dog harness.
Small $3.99
Medium $5.99
Large $6.99
X-Large $6.99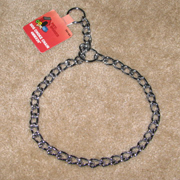 Steel dog choker chain for training. This training chain is 26 inches long and great for teaching dogs to heel.
$3.99