Beautiful and Stunning Puple and Hot Pink Dog Leash and Collar.
This hot vinyl collar and leash come with sturdy nickel plated hardware. By BMB Pet. Each sold seperately. The dog collar and leash both have two toned color of hot pink and purple as shown.
Five collar sizes are available.
Toy is 1/2" wide and 6-9"
Toy - $11.99
Small is 1/2" wide and 9-12" long.
Small - $11.99
Small/Medium 3/4" wide and 12-15" long.
Small/Medium - $13.99
Medium is 3/4" wide and 15-18" long.
Medium - $14.99
Large is 1" wide and 18-21" long.
Large - $17.99
X-Large is 1" wide and 21-24" long.
X-Large - $18.99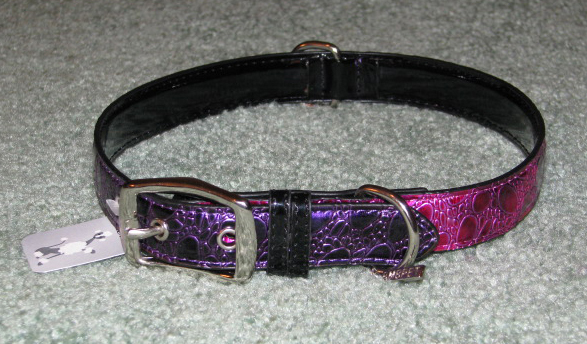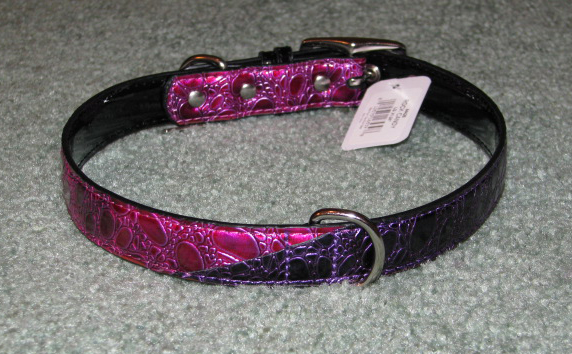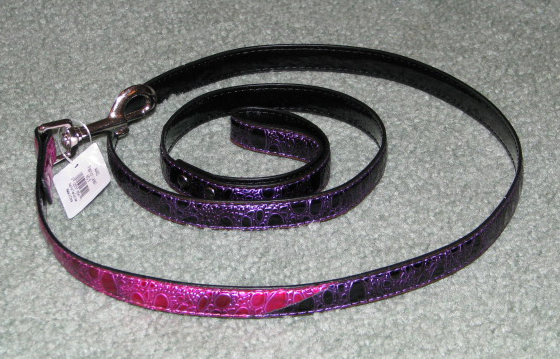 Matching pink and purple rock candy dog leash as shown 3/4" wide and 5 feet long. (one size)
Dog Leash $17.99