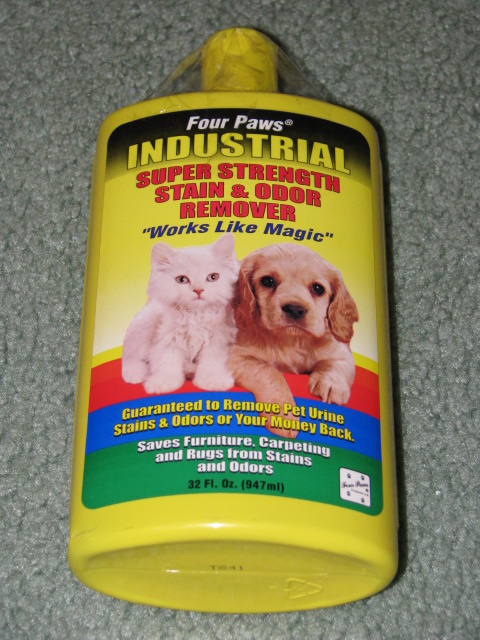 Industrial Super Strength Stain and Odor Remover.
"Works like Magic"
By Four Paws
32 Fl. Oz.
Saves Furniture, Carpets and Rugs from Stains and Odors from dogs and cats
Cleans fabrics carpenting, tile, linoleum and other household products.
Eliminates odors that attract pets again. This product stops rotting of carpet fibers and bleaching of colors. Neutralizes dog and cat urine on wool, nylon, acrylic polyester, and polypropylene fabrics and carpeting.
Ingredients: Water, Saccharmys Ferment, Melthyl Alcohol, Fragrance, Trisodium EDTA
$7.99